Spotlight on: WTS Metro Phoenix Scholarship Recipient Denise Capasso da Silva
Help us celebrate our 2020 WTS Metropolitan Phoenix Scholarship recipients!
Image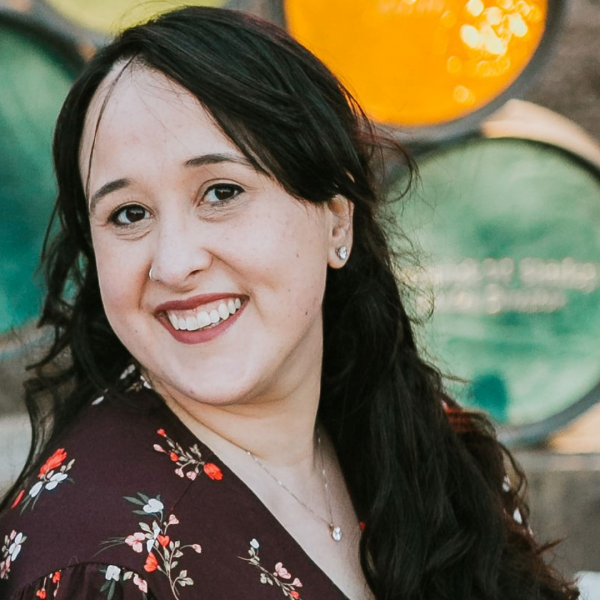 We are pleased to announce Denise Capasso da Silva as the recipient of the WTS Metro Phoenix Scholarship.  Denise is a PhD student at Arizona State University.
Congratulations Denise and thank you for sharing a little more about yourself and your passion for the transportation industry. 
What field of transportation do you plan to or currently work in? Why did you choose this field?
I hope that my next position allows me to work with multimodal transportation plans. I would like a career in that field because I believe in a future where mobility is accessible to all, and in my opinion that can only be accomplished using appropriate modes for each trip.
What challenges do you foresee for the future of the transportation industry? How would suggest addressing them?
In the future, creating a resilient transportation system will be the most challenging aspect. The 2020 pandemic has showed us all how susceptible to external factors the transportation industry can be. Moving forward, we will have to learn how to make long-term plans accounting for the unexpected - be it the introduction of a new mobility service (like scooters), a global pandemic, or autonomous vehicles. In my opinion, the key to building resilience in transportation is to be in close contact with the citizens we serve and learn from them how to best meet their needs.
Tell us about one of your proudest accomplishments.
I am very proud of finishing my civil engineering degree in Brazil. It was not easy, it took a long time, but it is a constant reminder that I can do difficult things. It also makes proud to know that someday I will be able to use that knowledge to help the community I live in and make the world hopefully a tiny bit better.
What is one thing that you cannot live without?
Virtual messaging! Most people I love live very very far. I would be nothing if I could not be with them and share my life with them from where I am now. The only way I can pursue my career dreams far from home is knowing that our hearts are always with each other.
What does receiving this scholarship from the WTS Metropolitan Phoenix Chapter mean to you? How will it help you with your educational or career goals?
A WTS scholarship is much more than financial support. Receiving this scholarship means that my efforts in school are acknowledged and valued in the industry as well. To me, being selected validates all the hard work I put into my career, it reminds me that it does not go unnoticed and will bear good fruits. More than that it is an open door to a group of amazing women who support each other and care about similar goals: achieving more with our transportation careers. Last but not least, it encourages me to keep up the good work and strive to do my best to give back to the community all the support that has been given me.
What's next for you?
It is time to give back! As I am working towards the end of my PhD program and transitioning to the workforce from academia, I feel it is time to give back. Next, I hope to use all the knowledge gained to improve the world we live in, I hope to contribute to professional organizations continuing to inspire other women, and so much more. While my future might be much different than what I am used to, this is a very exciting transition and I am looking forward to it!