Spotlight: 2022 Member of the Year Nicole Moon
Image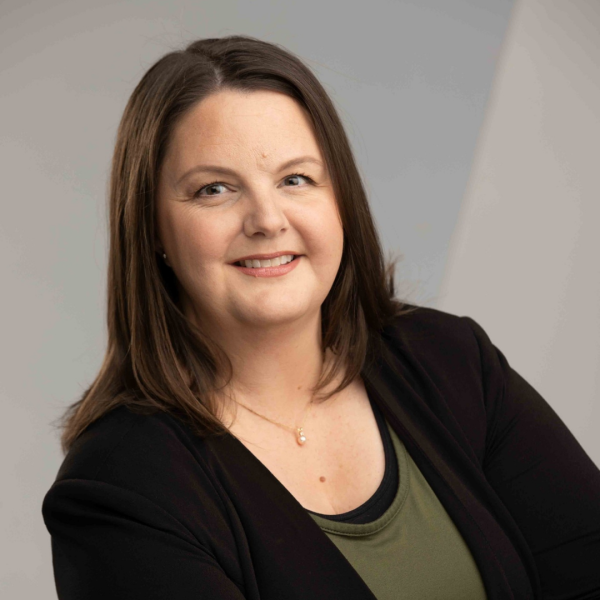 Congratulations to the 2022 WTS Metropolitan Phoenix Member of the Year, Nicole Moon. Nicole is a Public Involvement Coordinator for WSP. Nicole stepped up to keep us connected during the pandemic, and as our current Director of Communications, continues to orchestrate WTS Phoenix Chapter's robust communications across platforms to keep us connecting and informed. We sat down with Nicole to learn about her professional journey and what keeps her going.
What has your career path been and how did you find your way to involvement with WTS?
I spent 10 years working in television news before 'switching sides' and becoming a public information officer. I worked at several state and county government organizations and then a few years ago 'switched sides' again to join the private sector at WSP.  I joined WTS in 2015 when I started at MCDOT as a PIO as a way to get to meet people in the industry. I joined the Communications Committee until 2018 when Alex Albert was looking for help with the newsletter. I helped with the newsletter for quite a while. She encouraged me to apply for the Director of Communications and I have really enjoyed the position.
Image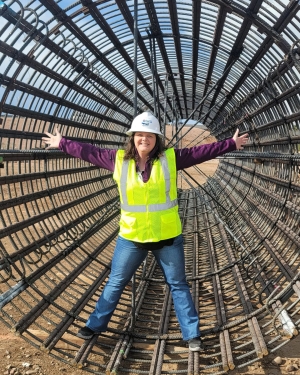 You became Communications Director and an interesting time, what was that like?
It felt fortuitous that I have a focus in digital media and digital audiences. How do you reach people when everyone had to be at home? Through your computer. Alex had definitely laid the groundwork for the chapter's social media. But we bumped up the posts that we do.  And then put out Q&As with members to help connect people.
We did a whole series in April 2020 called 'We are in this together.' We showed the engineers working on drafts with kids on their lap, because that is what they had to do. I know that the pandemic affected women more than it affected men. And I'm glad WTS could be there to support them. My husband travels for work, so I know while I was trying to work at home, I would have one kid next to me and one behind me, their schedules next to mine. I was working and doing 1st grade and 7th grade and 11th grade at the same time.
How did your expertise come in handy for the 2020 Annual Awards?
The pandemic hit as we were finalizing the plans for an in-person event. We had to pivot almost immediately to virtual event. So, we pushed it to the fall to give us time to plan it.  Vanessa Quinto is an amazing project manager and she kept us all on task. I'm glad I could help her in using my television producing experience to ultimately 'produce' an amazing show, delivered virtually, at time when our members were needing that connection to one another and needing to celebrate together.
What do you enjoy about the work you do for the chapter?
I have always been a storyteller. With WTS we do these Q&A and we tell everyone's story. I love that. I love promoting women and the work that they do and the difference they are making in their communities. There is no better stories for me to be telling.
Getting involved has given me an opportunity and a reason to talk to people. Even now I go to events and see people I did a Q&A on in 2019  I have an in to introduce myself and say thank you for doing that.
Image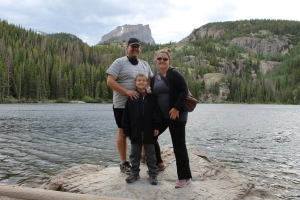 Between your day job and volunteering, you keep very busy. How do you recharge?
I am a national park geek. For the last few summers, we have picked a state and visited the national parks. So far, we've been to New Mexico, Utah, Colorado and of course Arizona. Zion is my favorite. I like being outside. I love hiking. Carlsbad Caverns, if you haven't been, is really cool- a big underground cave. I like the history of it, the geology of it, the science behind it. In the summer on Saturdays ,we will take our kids on road trips around Arizona, so the Casa Grande ruins or Montezuma  or the lava tubes in Flagstaff. We do a lot of camping.