Spotlight: 2022 Honorable Ray LaHood Award Michael Book
Image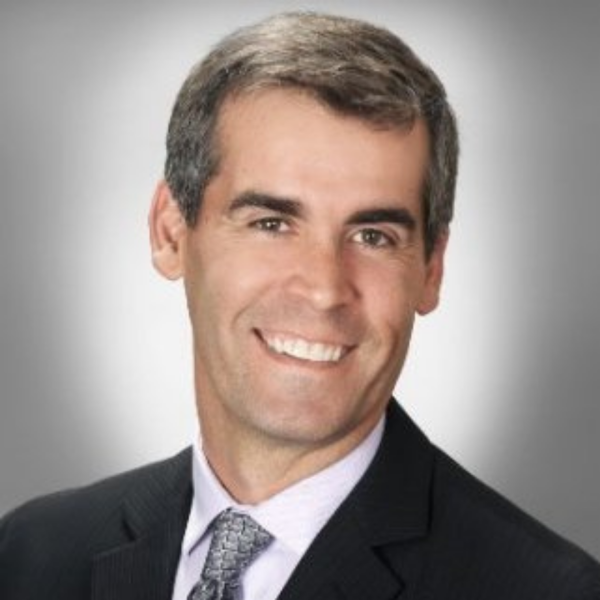 Congratulations to WTS Metropolitan Phoenix's 2022 Honorable Ray LaHood Award Recipient, Michael Book. Michael is a Senior Strategic Communications Specialist at HDR and Chair of the WTS Transportation YOU Program. We asked him a few questions about why getting involved in WTS is important to him:
What inspired you to join WTS? Lead the Transportation YOU initiative?
I had been doing contract work with Valley Metro for a while and Susan Tierney asked if I would be willing to take on a lead/open position within the WTS organization. A little background on me, I considered teaching when considering my college degree. I've always had an interest in educating others and getting to work with students. Funny enough, Susan announced I accepted the role before I officially said yes, but it all worked out in the end and I'm very happy with the role. Although, there was an existing Transportation YOU program prior to my involvement, I basically was starting from square one to make the program my own. For the past five years I have been doing this work, each year feels like I am setting the bar higher for the program. Typically, during the school year, we hold one event per month. Either a speaker or in person tour, my goal is to provide information about as many transportation roles as I can because you never know what could interest a particular student. Originally, I was limiting the events to only females, but after the first year, I changed the rules so the speaker events could be attended by male students as well. However, I still limit the facility tours and other special events to the female participants.
Image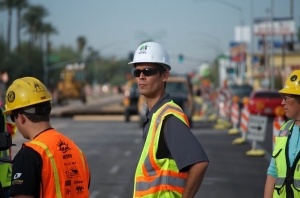 I'll share one experience that really kept me motivated and inspired me to continue my work with Transportation YOU. Every year there is a national Transportation YOU Summit in Washington DC that is promoted to all the chapters around the country. Our Metropolitan Phoenix Chapter sent a student, Jill Barcina, a few years back. She is now studying at ASU and working towards a career in the transportation field. She gives credit to the Transportation YOU program for helping her decide her career direction and determine what her interests are. I really enjoy seeing that this program is making a difference in student's lives. This program is making an impact, and that is what makes me want to continue my work.
Image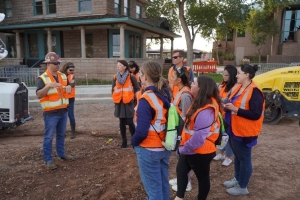 What has influenced you the most in your career?
I have been in the public involvement realm for about 22 years now. I have been extremely fortunate to have learned from some of the best in the business: Diane Simpson-Colebank, Logan Simpson Design; Heather Honsberger, HDR; Theresa Gunn, Gunn Communications; and Terry Gruver, HDR. Each person had their own style but were able to teach me so much about being a professional in this industry and how to perform exquisite client and stakeholder service. I try to use what I learned from them in both my career and in the Transportation YOU program.
I have always wanted to help others. In my early twenties, I was an assistant manager at Harkins' Cine Capri movie theater and the role involved a high interaction with staff and customers, making sure staff was productive and the customers were happy. Looking back at my career employment, I have had many jobs in which customer satisfaction was key. For the past ten years I have been working as a community relations coordinator on Valley Metro light rail construction projects and spend my time developing relationships with the stakeholders. I've really enjoyed this role and spending time truly getting to know people. I think one of the most important things in life is to form relationships with others and learn about how they think and feel about things. I use this mindset with the Transportation You program. I am hopeful the participants can form these same relationships with me and the program speakers, so they have the confidence to ask questions and pursue whatever career interests them.
Image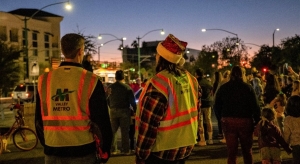 What benefit have you gotten out of being a part of WTS?
WTS has provided me with excellent professional opportunities. I take advantage of their monthly programs when I can to learn from amazing transportation industry leaders, such as Elizabeth Fretheim, Head of Business Development at Nikola Motors. These monthly programs have also been invaluable for providing networking opportunities.
With WTS, I also had the opportunity to present my Valley Metro community relations work at the 2015 WTS Annual Conference in Chicago. I recommend all WTS members take advantage of both attending a WTS annual conference and presenting at one. It's great visibility for you, your organization, your projects on the national stage.
Image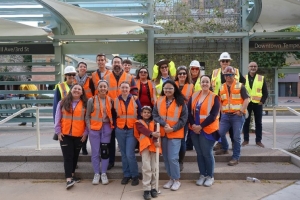 What are your goals for this year with Transportation YOU?
The first thing that comes to mind is having more facility tours. Coming out of the COVID environment, more in-person tours would be a huge benefit. I want to get back to students being able to see transportation facilities in action. In the past, the participants have raved about tours as places, such as Sky Harbor International Airport and the Valley Metro Operations and Maintenance Center.
The Transportation YOU Annual Summit has been canceled this year, but I want to make sure we have a representative attend whenever they decide to bring it back.
I would like to incorporate a mentorship element into Transportation YOU. I think it would be beneficial for students to have an opportunity to work with a mentor prior to searching for a job in the transportation industry.
Finally, a long-term program goal is that various Transportation YOU chapters find opportunities for collaboration. During COVID, many of my events were recorded. If other chapters are recording their events, I would like to work with them to create a recordings library so different events from different chapters can be shared with Transportation YOU students from across the region. Even with future in-person sessions, I am looking at options to record the event. I think it is beneficial for the students to be able to access the recorded sessions in case they couldn't attend or if they wanted to see something again.
What are you looking for?
I am always in need of getting speakers from different spectrums in the transportation industry. Transportation YOU is always on my mind. If I make a connection with someone at an event, on LinkedIn, or even in a meeting and I think they could be an interesting speaker for the students, I reach out to them and ask if they may be interested. However, if anyone has potential contacts or thinks they themselves could be a great speaker for Transportation YOU, please let me know. The students are interested in the speaker's background, career journey, and any interesting projects in which they have worked. Even if someone's story influences just one young mind, that will be a life changing experience for that person.
Lastly, I would like to say that if you are a WTS member with a high school-aged daughter or know someone else with a daughter who is considering future career choices, please let them know about Transportation YOU. They can visit the Metropolitan Phoenix website, click on the Transportation YOU tab, and watch any of the past recorded sessions to see if they may be interested in joining. I feel once they watch a recorded session and see what it is about, they will probably want to participate in future in-person events.
What is something most people don't know about you?
In 1999, I applied to be in the United States Secret Service. I filled out the huge application and was contacted to interview for the job. I flew to Washington DC for the interview and ended up turning them down. They were considering me for a uniformed officer role and not the special agent role in which I had interest.
Image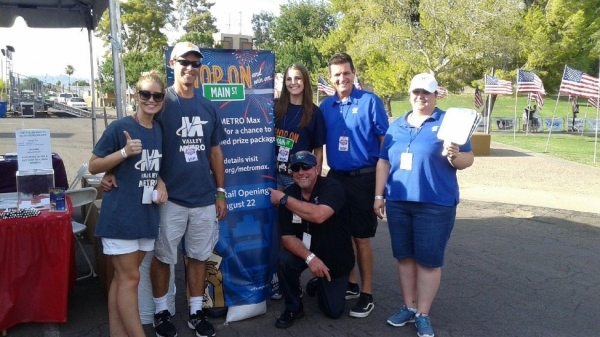 What is your favorite thing to do on the weekend?
My most favorite activity is going to college sporting events, especially at Arizona State University. I have been going to almost all the football and basketball, and some baseball games since 1981 with my father. I also like pro sports. What happened to the Suns during the playoffs was a bummer, but we won't get into that...
I also really enjoy traveling. My family and I are ta
king four trips this summer (Pinetop, Sedona, Utah, and Hawaii). We are really trying to make up for the lack of travel over the last couple of years due to the COVID pandemic.