Claudette L. Lajoie, PhD
Image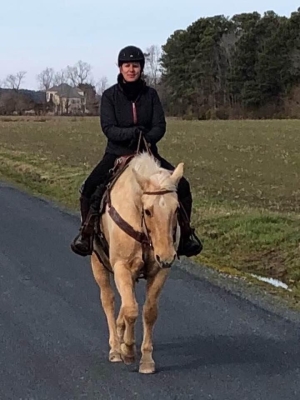 Solstice Environmental, LLC
Position/Title at Company - President
Hometown - Cape Charles, VA
When did you join WTS? 2011
Why did you join WTS? Founding member of the Hampton Roads Chapter
Do you hold a position in WTS HRC or International? What is your role? South Region Advisory Council; WTS International's Entrepreneurship Committee
What do you like best about your job? I started Solstice Environmental over 15 years ago (so hard to believe it has been that long) and although I do love the variety of projects and clients, I really appreciate the challenge of having to be adaptive to a constantly changing market.  To be honest, the science and over achieving work ethic parts comes naturally to me, but I have had to rely on my instincts to keep the business successful and there is a great feeling when you trust your instincts. 
Favorite project you have worked on - After 25 years...Too many to just pick one.
How do you like to spend your free time? Generally all things horses, water, and yoga.
Did you start a new hobby in the COVID-19 pandemic? I wish...worked too much!
Tell us an interesting fact about yourself. First Job after college I was a conch farmer