From the Leadership | In the Presence of Innovative Leadership
Image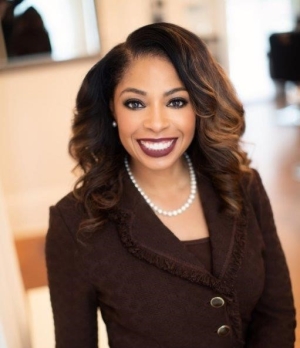 As our members across North America end their summers and kick into high gear for fall, the WTS International Board of Directors has also been hard at work. Just last week, the 2023 Strategic Board Retreat took place in my hometown of Jacksonville, Florida. It was an honor to host the group, even though we met under difficult circumstances, as our town struggled to comprehend a local tragedy while also preparing for a natural disaster. Our board took a moment of silence as we began, acknowledging the three lives lost in a racially motivated hate crime that had occurred hours earlier in Jacksonville.   
WTS International has over 8,600 members in 69 chapters across North America. As the leaders of an organization dedicated to equity, diversity, accessibility, and inclusivity, it is difficult to comprehend yet another news story that tears at our very values.  
Our time together is so meaningful. With my term as chair at close to ¾ complete, I remain in awe of this group and their accomplishments – in their professional lives, their personal lives, and as volunteers paving the way at the highest levels of WTS. 
Committing to days spent face-to-face isn't always easy, for any Board. Like all of our members, we have families and jobs, we have appointments and hobbies and friends, we have other volunteer roles. We are "doers," and as doers, we have countless obligations pulling us in multiple directions.  
What we ask of our leaders is the one thing none of us have enough of: time. And in the time we spend concentrating on our roles with WTS, we must prioritize:
Examining (and re-examining!) our core values. 
Understanding where we are.

Determining where we want to go.

Setting the tone and expectations for all of our members, but also for our entire industry! 

Remaining nimble and able to pivot quickly when we must. 

But also taking time to make the best decisions possible.
 
Undertaking these kinds of broad tasks takes grit and creativity. Accomplishing these tasks successfully takes innovative thinking. I looked around the room last week, and I saw a group of powerful, intelligent women, bringing their own experiences and ideas.  
And when I looked around the room, I also saw innovators.  
There are challenges to innovative leadership. Our board leaders must fully understand who is resistant to meaningful change, and why. Our leaders must let go of "sweating the small stuff" – oftentimes, the easier stuff – in order to think more strategically. Our leaders, myself included, must make space to connect with others in a meaningful way, building personal relationships and having a little fun! 
Working with Pegine, our group facilitator, helped us move into deeper discussions around culture building, change management, and organizational growth. Our intimate dinner conversation sparked new ideas for improvements and initiatives, and our smaller breakouts set the tone for our future meetings, providing more meaningful connections between members.  
Most importantly, these days spent as a Board of Directors are a significant investment in you. We spend this time focusing on the ultimate goal of service to our membership and our community.  We discussed plans for the 2024 Annual Conference in New Orleans, areas of growth, connections, and partnerships; and topics that go beyond transportation and leadership – how we can build initiatives and benefits that support women and allies in all parts of their lives and careers.  
As we prepare for Signature Leadership Training in October, and Chapter Leadership Development in November, I look forward to connecting with more innovative leaders. I also encourage you to consider our excellent additional programming this fall, including: 
Thank you for your continued engagement at all levels with WTS, without your local leadership, your innovative ideas, and your support of WTS International Board; we would be a very different organization. I am proud of the work we have done, the work we are doing, and the work yet to come. 
Image

Jannet Walker-Ford 
Chair, Board of Directors 
WTS International