August Letter from Leadership: Paula Hammond, International Board Chair
Dear WTS Community,
I hope you have had a restful and enjoyable summer, finding  ways to take a much needed break from work and safely enjoy family and friends. Our WTSI Board of Directors and staff have been busy this summer getting committees organized to advance our programs and services during the pandemic and beyond.  As we look ahead to the next year, it's a good time to reflect on important historical achievements that have greatly shaped our rights for equity and access in the United States.
This month marks the 100th anniversary of the Nineteenth Amendment to the United States Constitution, granting women the right to vote. Thanks to principled and courageous trailblazers like Susan B. Anthony and Carrie Chapman Catt and others, womens equality and right to vote was secured. We honor their leadership by supporting the advancement of women in the industry,  mentoring others and championing a diverse and inclusive workforce in transportation. We are also celebrating another milestone: the 30th anniversary of the Americans with Disabilities Act (ADA). Seeking to eradicate discrimination from work environments and transportation systems, the ADA has made our lives and our world more inclusive and equitable. These legacy achievements remind us of our responsibility to continue to advance equity and access for all and to put in the work to ensure these rights and opportunities are fulfilled by our public and private institutions.
At WTS, our vision is: equity and access for women in transportation. For more than forty years, our organization has been advancing transportation by attracting, connecting, supporting, and seeking to advance  women's leadership in the industry. In more recent times, our efforts have broadened to recognize the need for diverse and under-represented groups as essential contributors to our transportation industry. It is with this foundation that we intend to update our WTS Strategic Plan beginning this fall. This past year has brought many challenges to our traditional way of doing business, but has also revealed the creativity of many to adapt and recognize opportunities to leverage partnerships and advance initiatives.  The WTSI Board is focused on this update with the recognition that our programs and services must evolve with changing times in order to achieve success in our vision and mission.  We intend to have a highly engaged and transparent planning process to include our chapter and regional leaders, individual members and industry partners. Stay tuned for more information in the coming months.
While we were disappointed we couldn't gather together in Phoenix in May for the WTS Annual conference, we have retained some of the excellent programs for a fall webinar series.The WTS Online Learning Web Series, launching in September, features experts that will discuss how "Equitable Transportation Benefits Everyone." Also included as a part of the series, panelists will discuss equity in gaining influence in the workplace, women in leadership roles, and the impact of climate change on transportation systems. We hope you will be able to join us and together we can draw from a shared understanding of these critical topics.
WTS is as committed as ever to create a more accessible and equitable transportation industry. We have an opportunity to respond to challenges with actionable solutions. The time for change in transportation is now. Let's get to work!
Wishing you and your loved ones well.
Sincerely,
Image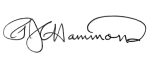 Paula Hammond
Chair
International Board