Announcing the WTS-Boston Woman of the Year: Katie J. Choe
Katie J. Choe, CCM has been working in the transportation construction field for over 20 years. Katie has worked in the public sector for nearly all her career, working at Massport, City of Boston, and now at the Massachusetts Bay Transportation Authority (MBTA).
Image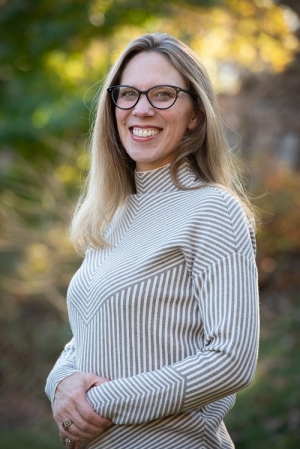 As a long-time Co-chair of WTS-Boston's Outreach Committee, Katie worked to build a local program within the WTS International Transportation YOU program. The committee worked with three local school systems to host events, including speed mentoring, construction site visits, career panels, simulator tours, and interactive engineering activities, to introduce  young women to transportation as a career. WTS-Boston successfully sponsored, mentored, and chaperoned young women to Washington DC for WTS International's  annual transportation-based youth summit. Katie helped create the inaugural Transportation YOU Boston Summit, an annual one-day event that has become the centerpiece of WTS-Boston's Transportation YOU program.
Katie's staff is diverse within Capital Delivery. She realizes that team success depends on having different perspectives. Katie has focused on moving the MBTA forward, bringing in partnerships with communities to share funding, advancing construction permits, improving the safety culture, communicating construction impacts and tackling traffic mitigation planning on key projects, expanding training opportunities, and shaping a new leadership team across modes that includes industry leading female professionals; including Sreelatha Allam, Brenda Jones, Maribel Kelly, Lisa Lepore, Nazanin Mossahebi, and Katy Zazzera, to name a few.
Katie encourages all employees to take advantage of professional development opportunities. She also started an internal workshop for Project Coordinators working on developing career pathways to keep employees engaged and motivated.
As the Chief Engineer/Director of Construction Management at the City of Boston, she oversaw construction management, asset management, utility coordination, resiliency initiatives, and ADA compliance. She served as a delegate to the first Green Infrastructure Summit and received the 2015 Rita Barron Public Official Award. Katie earned her Bachelor of Science in Civil Engineering and Master of Science in Civil and Environmental Engineering through the Construction Management Program from the Massachusetts Institute of Technology. 
Katie represents what women can aspire to be in a transportation and infrastructure industry. Her career advancements through municipal leadership, State aviation and ports leadership, and now State multi-modal transit and commuter rail leadership at the MBTA, delivering a $9B 5-year Capital Improvement Program advances the reputation and credibility of women across transportation.