ALL ABOARD: Amtrak's 30th Street Station Transformation
Image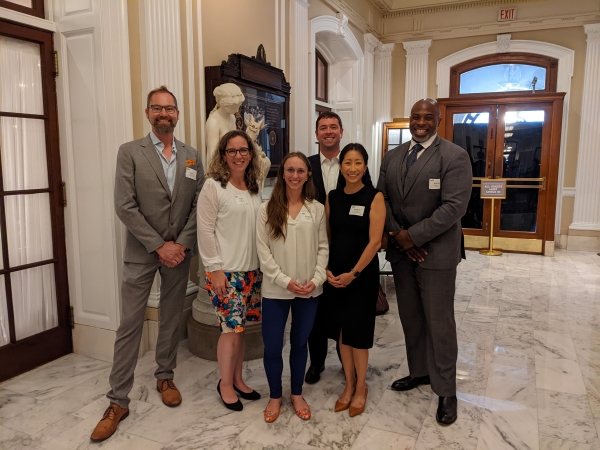 WTS was ecstatic to welcome a sell-out crowd at the Urban League on September 14th, 2022 for this session on the transformation story of 30th Street Station. 
We were honored to have Councilmember, Jamie Gauthier of District 3, guiding the conversation on the impacts Amtrak's work will have on the historic station and the entire district.  A well-rounded, esteemed panel spoke to the wide-reaching benefits, the coordinated effort behind this transformation, in addition to the implementation of the 30th Street Station District Plan overall. Nate Hommel, Director of Planning and Design at University City District, discussed adjacent and enabling projects in the area. Abigail Barman, Project Manager - Major Stations, at Amtrak and Ryan Johnson, 30th Street Station Redevelopment Project Manager at Plenary Americas, both discussed the specifics of the Amtrak project.  Natalie Shieh, Vice President tat Brandywine Realty Trust, reviewed developments at Schuylkill Yards and other adjacent projects.  James Sanders, Senior Vice President at Univest, presented the variety of economic impacts and opportunities that District 3 should see, particularly for historically disadvantaged businesses, as a result of this focus on redevelopment in the station area. Lively discussion, informative presentations, and delicious desserts were enjoyed by all!
Click here to see photos from the event!