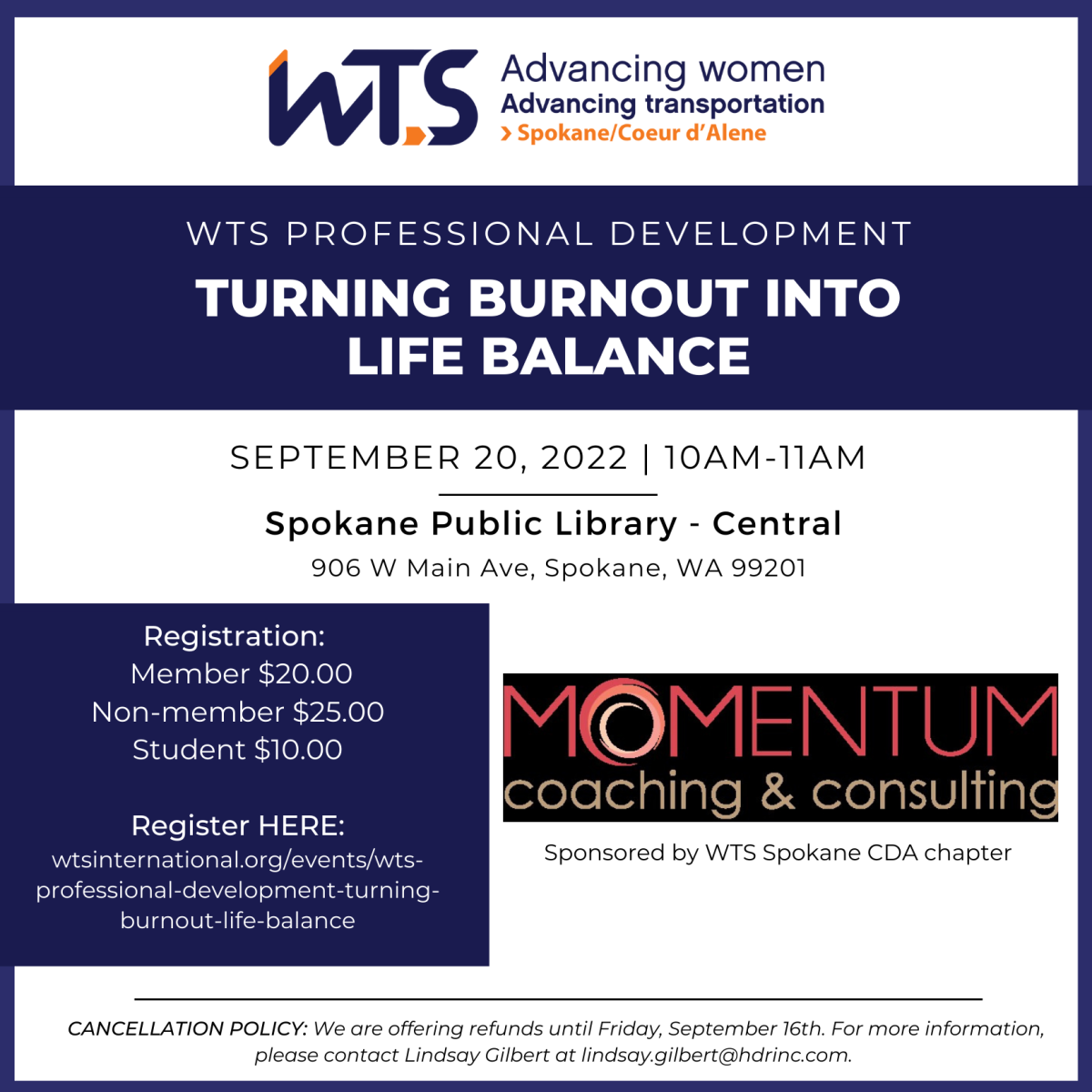 WTS Professional Development: Turning Burnout into Life Balance
September 20, 2022
10:00 AM - 11:00 AM
Downtown Library
906 W Main Ave, Spokane, WA
Are you feeling the fatigue and stress of unbalanced life? Looking to refocus on your true priorities?
Take a coffee break and join WTS for an interactive session with Jill Yashinsky-Wortman from Momentum Coaching and Consulting. This workshop will introduce basics of burnout and how to address it in workplace culture. Jill will guide the group through a Wheel of Life exercise to target individual areas of satisfaction. You'll come away with tools to cultivate joy, find fulfillment, and identify your priorities for personal and professional development. Coffee and pastries provided by WTS.
Registration:
Member $20.00
Non-member $25.00
Student $10.00
Sponsored by WTS Spokane CDA chapter