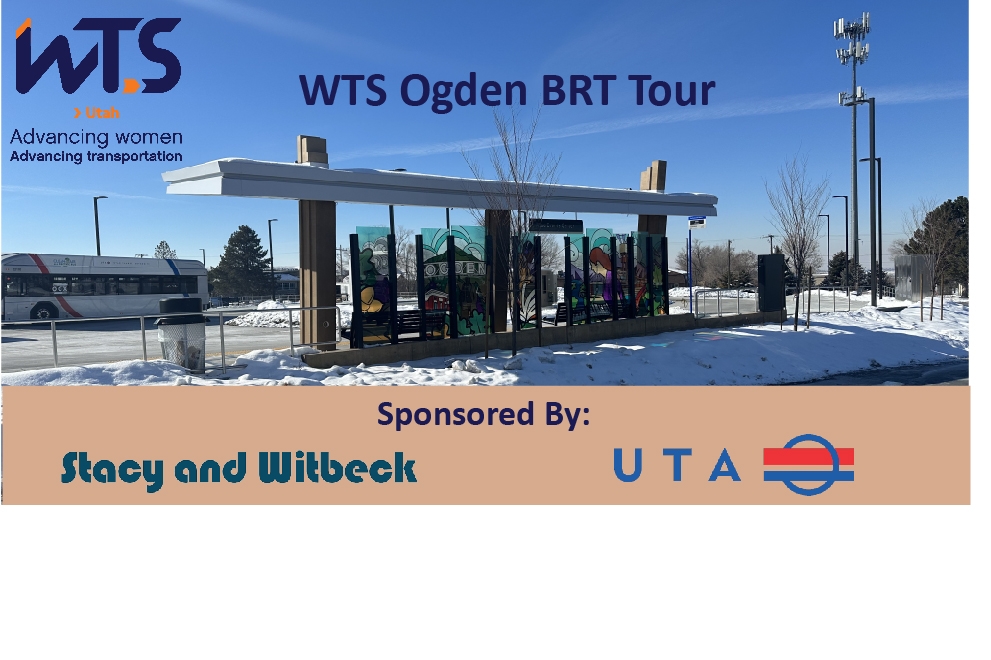 Ogden BRT Project Overview: The project is a 5.3-mile route that connects the Frontrunner Station in Ogden (40 miles north of Salt Lake City) with downtown Ogden, Weber State University (28,000 students), and McKay-Dee Hospital. The route will utilize electric buses, so our scope includes on-route charging. The route will have 13 stations/22 individual platforms. One mile of the route will have dedicated center bus lanes along a busy arterial, Harrison Blvd. Another mile is a new alignment thru the WSU campus, including the heart of campus adjacent to the student union, student services, and the performing arts auditorium. The remaining route is in mixed traffic.
Contract Method & Owner: CM/GC for the Utah Transit Authority (UTA) & UTA's first completely electric bus route.
Start Date / Completion Date: Construction Started in March of 2021 Substantial Completion June of 2023.
Tour Details:
When: April 6th, 11:30 a.m. – 1:30 p.m.
Where: Meet at Hilton Garden Inn, located at 2271 S. Washington Blvd, Ogden. We will eat lunch and get a project overview before loading up in the buses to take a tour of the route.
Cost: Free (Lunch is sponsored by Stacy & Witbeck, Inc. UTA is providing buses for tour)
Space is limited, so register today!
Register Here: https://www.eventbrite.com/e/wts-ogden-brt-tour-tickets-553734734497
Sponsors:
Stacy & Witbeck, Inc. and UTA
Come join us for a tour of the Ogden BRT Project!