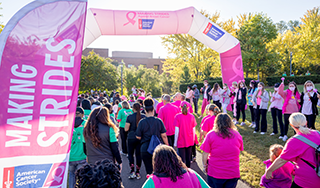 Register Here:  https://secure.acsevents.org/site/STR?fr_id=103092&pg=team&team_id=2638313
WTS SC Team Greenville will meet up after the walk at Birds Fly South Project (1320 Hampton Ave, Greenville).  T-shirts are not included in this registration, but can be purchased before October 12th at https://www.acseventstore.org/ .
Join WTS SC Team Greenville for the 2022 Making Strides Against Breast Cancer non-competitive walk.